US weather: Tornadoes kill at least seven people
Media playback is unsupported on your device
At least seven people have been killed in weather-rela..
---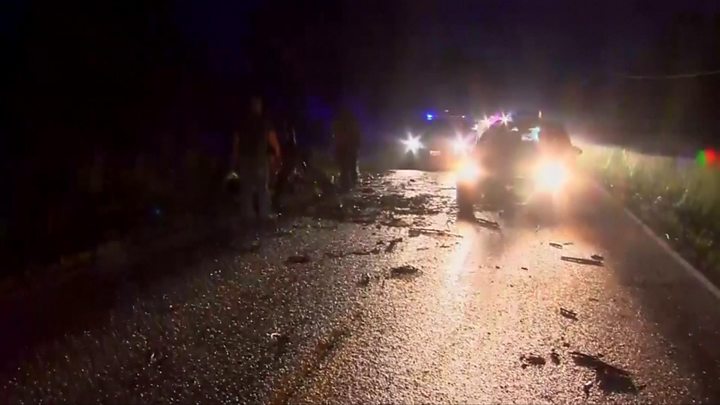 At least seven people have been killed in weather-related deaths as tornadoes sweep across the US Midwest, local officials say.
Three fatalities were confirmed on Thursday in Golden City, Missouri.
Another two were killed in the state earlier in the week, along with one in Oklahoma and another in Iowa.
A tornado also struck Missouri's state capital, Jefferson City, bringing heavy rain, hail, wind and lightning.
Earlier, the US National Weather Service issued a rare "high warning" for severe storms in the region. It said at least 29 tornadoes had been reported in the last 24 hours and more than 170 since Friday.
On Wednesday night, emergency sirens were activated in Jefferson City – home to around 43,000 people – and the storm was spotted 20 minutes later.
"When it hit… it felt like an earthquake," local resident Cindy Sandoval-Jakobsen told CNN.
No deaths have been reported in the city, but images on social media show buildings ripped apart, power lines downed and trees uprooted. Thousands are believed to be without electricity.
"It's a chaotic situation right now," Jefferson City Police Lt David Williams told reporters. "We need people who are not affected to stay out of those areas".
Emergency officials have warned of flash flooding, and police in Tulsa, Oklahoma have advised residents living near Keystone Lake dam to begin evacuating.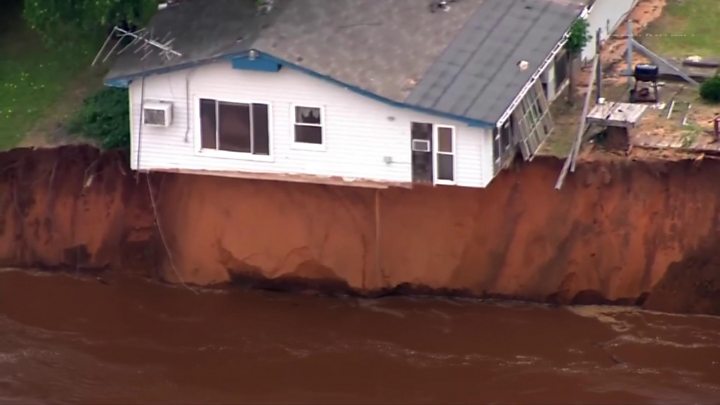 The storms on Wednesday hit on the eighth anniversary of a tornado that killed 161 people in Joplin, a city in southeast Missouri.
More storms are expected to hit the Midwest on Thursday and Friday.
What do we know about the victims?
Three people were killed when a tornado hit Golden City, the Missouri Department of Public Safety said on Thursday. No further details have been released
On Tuesday, a woman was reportedly killed in Payne County, Oklahoma, after she drove her vehicle around a barricade and was swept away by flood water. She has not yet been named
That same day, a couple were killed in Missouri when their vehicle slid on water along a highway and hit a tractor-trailer. Associated Press news agency has named them as Brandon Beasley, 23, and his wife, Christin Beasley, 24
On Wednesday, Linda Brownlee, 74, was killed by a tornado in Iowa. Her husband was injured
Are youRead More