Spain: Brexit EU summit could be called off over Gibraltar
Spain has said an EU summit on Brexit this weekend could be called off unless an agreement is reached with t..
---
Spain has said an EU summit on Brexit this weekend could be called off unless an agreement is reached with the UK over Gibraltar.
Spanish Prime Minister Pedro Sanchez told a news conference on Friday: "If there is no deal, it's obvious that what will happen is that the European Council will most likely not take place."
The threat adds pressure on Theresa May, who hopes to sign off a Brexit withdrawal deal and an accompanying political declaration at the meeting with the other 27 EU leaders on Sunday.
At home, the prime minister is facing criticism over her Brexit plan from members of her own party, the DUP as well as Labour.
DUP leader Arlene Foster warned that the deal propping up Mrs May's administration would be at risk if the Brexit deal is passed.
She told BBC Radio Ulster's Inside Politics: "If she is successful in parliament, and there is no evidence that she is going to be successful in parliament, then of course we will have to revisit the confidence and supply agreement.
"That agreement was about giving national stability, it was acting in the national interest and delivering on Brexit.
"If this is not going to deliver on Brexit then of course that brings us back to the situation of looking at the confidence and supply agreement, but we are not there yet and we are not going to jump ahead until we see what happens in parliament."
With four months left until Britain leaves the EU, the summit on Sunday is seen as a crucial step.
But Spain has raised the last-minute obstacle for Mrs May by vowing to "veto Brexit" over the issue of Gibraltar, with Madrid demanding a written UK promise on the peninsula, known as The Rock, before Sunday's summit.
It is pushing for a say over the future of Gibraltar as a condition for backing a divorce agreement between Britain and the EU.
Spain asks for changes to both the draft withdrawal treaty and the accompanying declaration on future ties to spell out that any decisions about Gibraltar would only be taken together with Madrid.
The EU leaders would expect to endorse the treaty and approve the declaration by consensus at Sunday's summit – meaning Spain in effect has the power to hold up the process.
Mr Sanchez added that the current "guarantees are not enough and so Spain maintains its veto on the Brexit deal."
"If there's an agreement, we'll obviously go."
An original clause in the deal Britain drew up with the EU gave Spain its guarantees – but that has since disappeared from the final draft.
Though the EU Council has tried to reassure Spain that the current text does not preclude this, Madrid wants that veto power clearly spelled out.
"We have demanded that it be published by the British authorities before the European Council on Sunday," Luis Marco Aguiriano Nalda, state secretary for European affairs, told reporters in Brussels.
Mrs May's spokeswoman said the prime minister would work with the Spanish government on Gibraltar.
The prime minister is also facing a headache at home with Labour, the DUP, the SNP, Liberal Democrats and close to 90 of even her own MPs opposed to her agreement.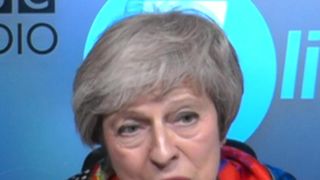 It means Mrs May is facing her prospect of the Commons rejecting her Brexit deal when MPs hold a "meaningful vote" on the agreement – expected to be held next month – unless she can persuade a sizeable number of parliamentarians to reverse their position.
During a phone-in on BBC Radio 5 Live, she said the UK should not hope for a "better deal" from the EU if MPs reject her Brexit agreement.
She would also not say whether she would resign or not if MPs fail to back her Brexit agreement.
"I'm focused on actually ensuring we do get this deal through parliament because I believe this is absolutely the right deal for the UK," she said.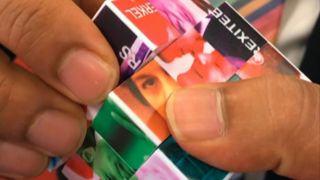 Mrs May attempted to clarify whether MPs rejecting her deal would prompt a "no-deal" Brexit or even the UK remaining in the EU.
Earlier this week, she defiantly told MPs the UK will leave the EU on 29 March next year, but then she also warned Brexiteers that securing no agreement with Brussels "could risk no Brexit at all".
More from Spain
"From my point of view, personally, there is no question of no Brexit because the government needs to deliver on what people voted for in the referendum in 2016," Mrs May told the BBC.
"So, as far as I'm concerned, the UK is leaving the EU on 29 March 2019."
[contf]
[contfnew]

[contfnewc]
[contfnewc]