Rich businessman used gagging order to deny having a wife and son
A rich businessman and philanthropist has used his wealth and the law to suppress claims made against him, S..
---
A rich businessman and philanthropist has used his wealth and the law to suppress claims made against him, Sky News has learned.
Farhaj Sarwar, a high-profile executive based in Dubai, took court action in the UK to attempt to deny he was married or was the father of his child.
Until now, Lili Negabahni risked going to prison for telling her story.
The single mother of a six-year-old son was the subject of a High Court order effectively silencing her for a year and a half.
Mr Sarwar was behind the legal action. Court papers declare he is Ms Negabahni's husband and the father of her son, although he disputes being either.
A DNA test came back with a 99.99% probability he is the boy's father.
Mr Sarwar, who until recently ran a company manufacturing and selling humanitarian aid equipment, has won praise for his work from, among others, a charity with the Prince of Wales as its patron.
The businessman's signature appears endorsing the United Nations entity for gender equality and the empowerment of women, yet he compromised his own wife's empowerment with his court order.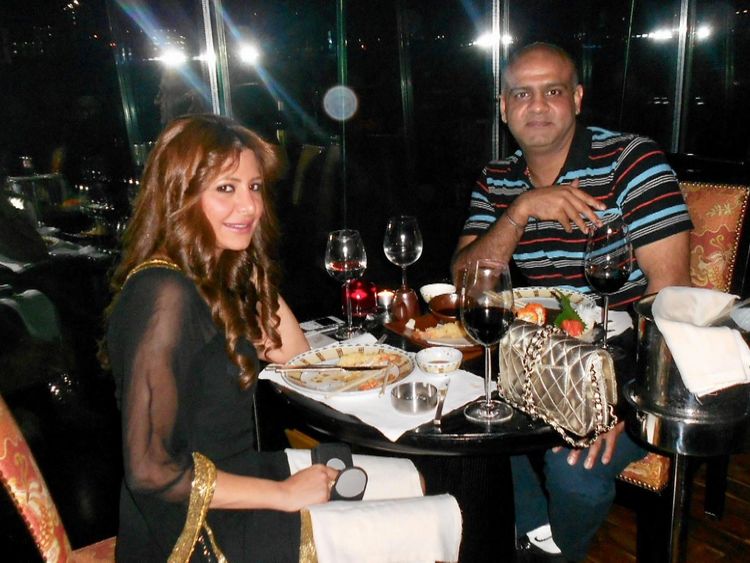 Ms Negabahni, who now lives in London, felt so powerless she considered taking her own life.
"My plan was I'll go to the court and if the justice system can't bring me justice, I'll come out and destroy myself to prove I was right and I was suffering and nobody could hear me," she said.
The couple lived the high life in the United Arab Emirates, but their lifestyle and their relationship ended when she told her husband she was pregnant.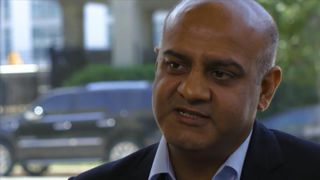 She fled to the UK and she gave birth alone.
"I took a bus to the hospital. Suddenly I felt my water broke. I was so shy and embarrassed I got off the bus and I walked all the way to the hospital," she recalled.
When she got there she fainted and was too weak to give birth that night.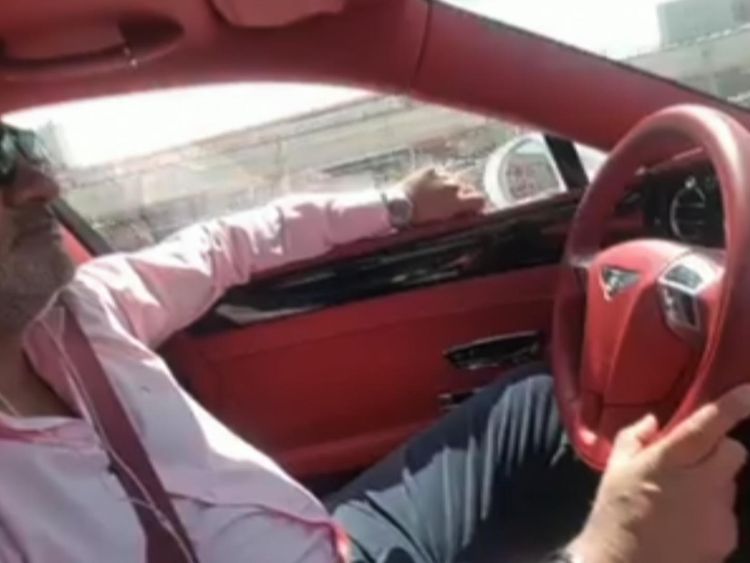 Ms Negabahni recorded some of the meetings she had with her husband to try and persuade him to provide for his son.
In one recording, he threatens to take the boy from his mother if she continues to insist he's the father.
"If he takes my name I swear to God no matter what I will take him from you," he says in one video.
Mr Sarwar declined to comment on the Sky News report.
The intervention of solicitor Mark Lewis led to the legal ruling being overturned. He believes the law cannot just be the preserve of the rich.
"If a person is getting a gagging injunction they have to say we will pay for your legal representation to fight us, so the courts are actually looking at the truth of the position between two equal parties, rather than one party with loads of money and one party with no money," he said.
More from UK
Sky News has seen a document where Mr Sarwar offered his wife more than £1m in total if she agreed to say they were never married and that he didn't admit to being the father of her son.
She refused.
[contf]
[contfnew]

[contfnewc]
[contfnewc]