Police investigate 'antisemitic hate crime' within Labour Party
Police have begun an investigation into allegations of antisemitic hate crimes within the Labour Party.
The..
---
Police have begun an investigation into allegations of antisemitic hate crimes within the Labour Party.
The investigation relates to a leaked dossier handed to Metropolitan Police commissioner Cressida Dick by LBC Radio in September.
The Met is now seeking "early investigative advice" from the Crown Prosecution Service.
In a statement on Friday, the Met Police said: "The complainant alleged that the documentation included evidence of antisemitic hate crimes. The contents have been examined by specialist officers.
"A criminal investigation has commenced into some of the allegations within the documentation."
Sky News understands Labour has yet to be contacted by the Met and does not know the full nature and extent of the allegations, but is ready to cooperate with police.
A spokesperson: "The Labour Party has a robust system for investigating complaints of alleged breaches of Labour Party rules by its members.
"Where someone feels they have been a victim of crime, they should report it to the police in the usual way."
On 4 September, it was reported the leaked dossier included a total of 45 cases of alleged antisemitism by Labour members.
The document was said to include messages such as "We shall rid the Jews who are cancer on us all…" and "Zionist extremist MP who hates civilised people about to get a good kicking".
LBC Radio showed the document to a former senior police officer, who found 17 of the cases should have been reported to police as potential hate crimes.
After being handed the file herself, Ms Dick told the station at the time: "I will pass this to my experts to deal with. We'll see if a crime has been committed."
Later the same day, Labour's ruling body agreed to adopt an international definition of antisemitism in full, including its examples, as the party sought to move on from a damaging summer-long scandal.
However, the party's adoption of the International Holocaust Remembrance Alliance also saw the addition of a controversial "freedom of expression" clause on Israel and the rights of Palestinians into Labour's code of conduct.
Labour had faced an unprecedented protest outside parliament by Jewish groups over their initial failure to adopt the IHRA definition and examples in full.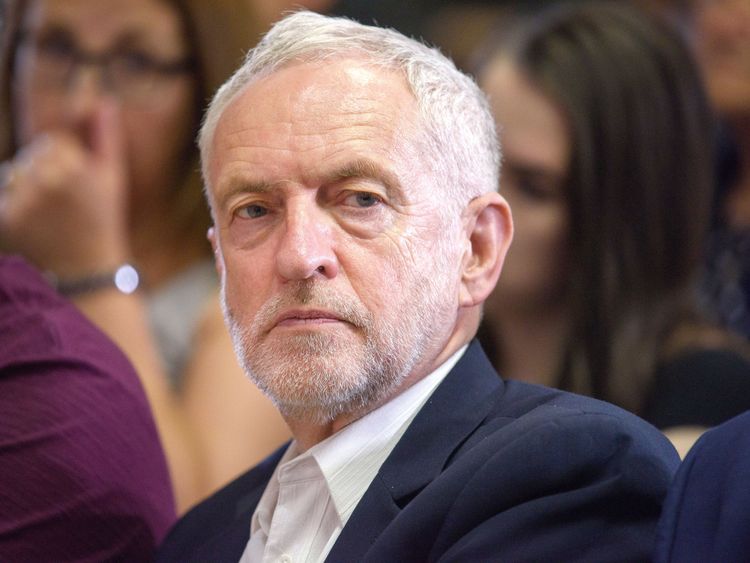 The summer also saw close scrutiny of party leader Jeremy Corbyn's past comments and actions, including his attendance at a wreath-laying ceremony in Tunisia in 2014.
Labour deputy leader Tom Watson said the news of the Met investigation was "thoroughly depressing", but added: "Sadly, I'm not surprised."
He told BBC Radio 4's Today programme: "All I can say to you again is if people have committed hate crimes then they need to be dealt with by the full force of the law. There's no role for them in the Labour Party.
Mr Watson added: "If this does one thing, it will be able to silence a very small number of people who still believe that antisemitism doesn't exist in my party or in other parties.
More from Labour
"And that hampers the campaign that many of us have had over many months now to try and deal with this problem as quickly and as swiftly and as forcefully as we can."
Mr Corbyn did not comment on the Met Police investigation as he left his north London home on Friday.
[contf]
[contfnew]

[contfnewc]
[contfnewc]